SpringHouse Ministry Center is comprised of three church partners: three separate congregations from three different denominations — each one unique, yet with much in common.
Meet the Partners


Pastor Laurie Feille, Senior Minister
Pastor Dan Adolphson, Associate Minister
www.fccmpls.org
First Christian Church of Minneapolis is a vibrant, growing community located in the Whittier neighborhood and bordering the Lyn-Lake business district of Minneapolis.  "Eat Street", otherwise known as Nicollet Avenue is just a few blocks away.   The Whittier Neighborhood is rich in diversity, with people from many nations and races who represent a multiplicity of spoken languages.  Since 1877, First Christian has been a living witness of Jesus Christ in Minneapolis.    On a Sunday morning, you will find yourself among a rich diversity of people.   You will hear music from various traditions, engaging sermons, and the opportunity to bring joys and concerns to God and the church community.
We are mighty in impact. Through the work of our Mission & Outreach Team, we partner with a variety of community organizations meeting basic needs in the areas of hunger, homelessnesses, refugee services, and support for those dealing with HIV/AIDS, among others.  We also partner with national, denominational and international organizations.  Learn more.  There are a variety of ministries available for children, youth, and adults.
Rhonda Hlavinka, Pastor
www.discoversalem.org

Salem English Lutheran was one of the first Lutheran congregations of its kind west of Chicago to worship in the English language. While other Lutheran congregations were deeply tied to specific ethnic backgrounds and languages (such as Norwegian, German, Swedish, and Danish), from its start Salem was a congregation of diverse backgrounds. This diversity and a desire to worship in the language of the neighborhood is still part of Salem's calling. As the neighborhood has evolved, Salem strives to speak the "language" of our area and offer an authentic way of being Christian.
The Salem congregation began in 1890.  By 1904, parts of the current facility were built with significant additions added every few decades. Most recently, of course, was the renovation that created the SpringHouse Ministry Center. Prior to the Evangelical Lutheran Church in America (ELCA), Salem was part of the Lutheran Church in America.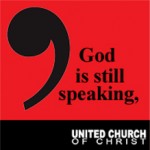 Lyndale United Church of Christ

Ashley Harness, Pastor
 www.lyndaleucc.org
Lyndale's 100 members are committed to being a spiritual/activist community. We've been around the LynLake corner since 1884. We invite you to join us in some of the ways we're trying to make our neighborhood, city and world a healthier place. We're a small and spirited community, and no matter who you are on your journey, you'll be welcomed here.
SpringHouse Ministry Center Staff:

Rick Bowman, Building Manager
Deb Murphy, Building Coordinator